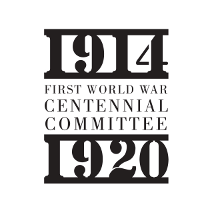 Legal Disclaimer
We hereby inform you that the content of this website, including any and all components, texts, photographs, diagrams, documents, information and animations presented on the site and the display and arrangement thereof are subject to copyright and shall not be used without the prior written consent of the Foundation (hereinafter referred to as: Content Provider). Based on the foregoing, permission is not granted to distribute the content of this website or any part thereof in any form, or print it for any purpose other than your personal use or disclose it to the public without the Content Provider's approval. No portion of this website may be copied or pasted to become part of any other website or information system.
Some of the images, information and articles presented on the website may be protected by third party copyrights. These shall be used solely to the extent allowed by the provisions of Act LXXVI of 1999 on Copyright and only within the limitations set out therein. Any other use shall be subject to the respective copyright owner's approval.
The intellectual property owned by the Content Provider shall be used solely for purposes equivalent to those of the content of this website, indicating the source, without modifying the information, images, documents and data contained on the site, even if the Content Provider has granted its consent thereto.
It is strictly forbidden to use the content of the website for any other purpose and to change the content of the website in any way without the Content Provider's prior written permission.
The Content Provider shall not be liable for any damage or loss of any kind arising out of or resulting from the downloading of this website. In no event shall the Content Provider be held liable for any damage or loss of any kind, including, in particular, any direct, indirect, incidental or consequential damage.